Betty J. Mason, M.L.S. (Muscogee Creek)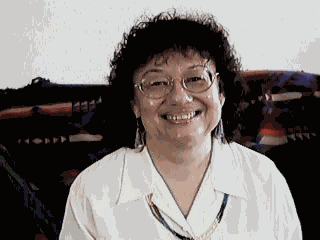 Ms. Betty J. (Sheppard) Mason, M.L.S., enrolled member
of the Creek Nation of Oklahoma, is an American Indian Librarian. She authors this special issue on California Indian Peoples, which focuses on recommended native resources in Northern California.
She is a member of the IAIR Editorial Advisory Board and
Review Panel Chair. Ms. Mason reviews and presents Indian perspectives on American Indian literature, children's literature, media and electronic resources for IAIR. A previous article by Betty was on the Five Civilized Tribes of Oklahoma (IAIR Spring/Summer 1994).
Her career spans over 23 years in Indian Education and libraries in reservation schools and academic communities in Oklahoma, New Mexico, Arizona and California. Ms. Mason is an adjunct faculty librarian in the California Community College System. Please contact Ms. Mason, Independent Indian Librarian at bettym1@mindspring.com
Articles
LINKS